For more than 112 years, The Duplex Mill and Manufacturing Company has set the standard for the manufacture of industrial processing equipment. Products bearing the KELLY DUPLEX trademark have aided the successful operation and growth of industries involved in processing and handling bulk materials throughout the United States and around the world.

The name Kelly Duplex has come to symbolize leadership, advancement, durability, and uncompromising quality - the proud hallmarks of the premier name in industrial processing machinery.

Kelly Duplex products are designed and engineered to offer their users the greatest possible savings in labor and maintenance costs, and the lowest possible use of precious energy. Our practice of adapting every piece of equipment in the Kelly Duplex line to meet the customer's special needs also minimizes the problems of new and replacement installations.

Kelly Duplex products increase profitability. Our experience in manufacturing a broad range of processing and handling equipment, and in adapting each item to the specific needs of a variety of industries, provides the greatest assurance that the first-time purchaser will find both immediate and long-term satisfaction with our products.

We are proud of our long and successful history of manufacturing equipment that is the most reliable and durable, and the most exactingly engineered in the field. We believe you, as a potential customer, will share our pride when our equipment becomes part of your operation.

We invite you to learn more about Kelly Duplex: our attention to the control of operating hazards; our engineering capabilities that allow us to design to your specifications; our "packages" that virtually eliminate the possibility of incompatibility between units; and our network of engineers and factory representatives who are ready to discuss your materials handling applications.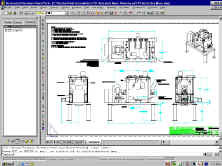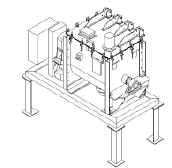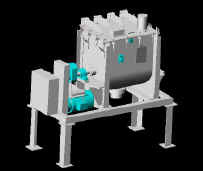 Kelly Duplex Mill & Manufacturing Co
415 Sigler Street
P.O. Box 1266
Springfield, OH 45501-1266

Phone: 937-325-5555
Fax: 937-325-0859
Email: